Sympathy
What Do You Say?
When faced with having to write a sympathy card or note, do you feel like I did recently: massively stupid with brain lock. We know we care, we know how miserable the surviving person feels, but putting that in words seems to leave us saying the wrong, worse, trite, or stupid thing imaginable.
Figuring there are others out there floundering like me, I went researching.
I found that, of course, many things I have said in the past were on the: Don't Ever Say This List. Alas!
Here is what I learned:
On certain occasions, only a hand written letter will do. This is one of them.
The three main guide-lines are: Write soon. Be sincere. Be sensitive.
Write your letter in long hand; the grieved is feeling abandoned enough.
Keep the letter short and remember the intent: to tell the surviving person you are thinking of them in their sorrow.
In the letter, you recognize the surviving person's grief, you remember the deceased, you offer reassurance that you cared for the deceased (if you did) or you care for the surviving person (which you do or you wouldn't be sending a sympathy letter or card).
If you have had someone you know die that touched your heart, remember how you felt and write what you would have felt most comfortable to receive.
In your note, speak from your heart, acknowledge the survivor's grief,
remember the deceased kindly. Keep the remembrances short. (The grieved is "shell-shocked" and, in this state, people tend to take things literally. If you keep things short, you'll be less likely to stray-otherwise known as inserting your foot in your mouth up to your thigh.)
Speak in the present tense: "we are" or "I am", rather than past tense, which sounds as if you no longer care when saying you are saddened, upset, shocked- or whatever you actually feel-by the death.
Be supportive. Be caring.
Offer your help only if you can help or want to and mean it and will save time to do so. The grieved doesn't need any broken promises.
Sign your letter sincerely.


For the things NOT to say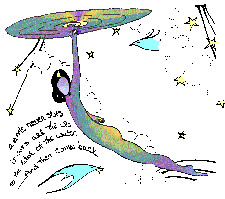 A ripple goes all the way to the shore and then comes back.
(An Ad)

Yes.
Here is a popular specific that is not generic: "I want to win the lottery."
Perfect, here's your five dollars, you have won the lottery. Are you happy? (Does that hit??)
To turn this specific and generic into your true desire, ask yourself: What do you really want?
In the case of the lottery, my guess is: bocoodles of money.
So, how much is a bocoodle to you? That is how much to ask for.
Is there still something in the way of getting your great riches? Yes. You will need to unlimit the universe by not insisting your 'great riches' come as lottery winnings.
Okay, how about now? Not yet, you could still get in trouble.
Here's one I learned the hard way, Make your intent that your 'great riches' come free, clear, and positive (or however you want to put it).
The intent is that your money not manifest as a loan (unless that's what you want) so you don't get your magic million dollars and then have to repay it. (Grimace!)
Free and clear, means: no strings attached.
Positive means, no pain or agony involved for anyone. To cover this: ask that your great riches come of the highest good. Meaning not hurt anyone-you for instance!-in the process.
After all, you don't want to get your big money from an accident settlement that leaves you crippled the rest of your life, now do you?)
You can imagine your wealth coming as a check or cash or securities-or get really creative . . . .